Increasing community engagement and impact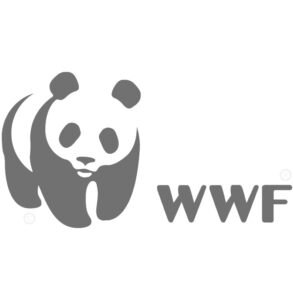 WWF and TRAFFIC are both global organizations with a decentralized model. Any international work – which is coordinated by a small but capable global team working remotely – requires the voluntary engagement from various offices around the world. This governance and operational structure mean that developing global strategies with sufficient office buy-in and collaborating on large scale projects remotely are not easy tasks.
To help coordinate such work, a global internal event is organised every few years. In 2020 the pandemic made it impossible to bring people together physically, so the organisation decided to move to an online event.
This year, the priority was to strengthen the strategic impact and to reinvigorate peer-to-peer collaboration between offices.
APPROACH
We worked with a small group of sponsors – representative of the diversity within the internal conservation network – to co-design an alternative approach to a physical collaborative workshop and turn the constraints of going digital into an opportunity.
Together with the event organisers we all agreed to shift from a linear model with a one-size-fits all program, to a more organic, festival-like type of format. We conceived a 7-day forum, with an opening and closing plenary. and a total of 45 sessions to choose from based on the participant's interest and availabilities. Most sessions were designed and facilitated to encourage interactivity and co-design.
The programming of the sessions (content, format, and sequencing) was deliberately engineered to allow opportunistic pick and choose for those participants with least time available, as well as to offer a real progressive journey for those who would choose to engage in the full iteration of the strategic plan. The program and sign-up processes were entirely hosted on a dedicated mobile app that also included networking and chat functionalities.
While the face-to-face format would usually bring together the 20 or so most engaged stakeholders, the digital format allowed us to invite over 300 people – covering all 24 time zones –  from programmes related to sharks and from the broader community.
The conversations were hosted on Zoom and we designed a digital collaborative environment that remained opened 24/7 to support both synchronous collaboration during sessions, and asynchronous collaboration between sessions.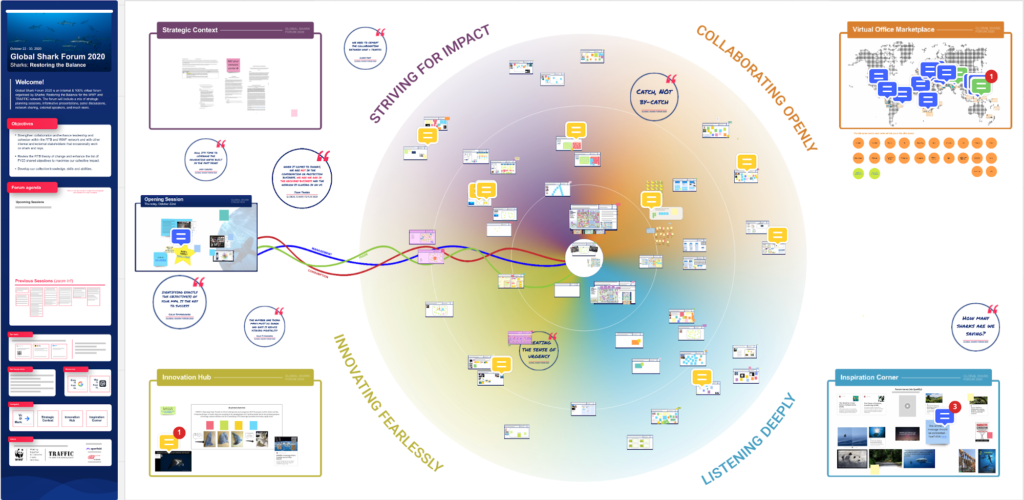 OUTCOMES
With over 200 participants and a very high-level of engagement, the sponsors' expectations were far exceeded. The forum allowed us to extend the circle of people interested in and informed about the organisations' shark conservation work while allowing the core team to iterate and validate a 3-year strategic plan.
One of the most visible assets coming out of the forum was a new and much improved visual model of the strategy framework, representing all the global, multi-office priority projects and programmes. The value of this output largely came from its level of shared understanding and ownership across the network.
Within two weeks of the end of the forum, multiple offices have expressed their desire to start working on sharks or amplify their involvement. WWF and TRAFFIC's internal shark network has significantly grown in size and potential.
More intangible, but equally valuable, was the renewed sense of community and the increased level of engagement beyond the shark community. The overall level of knowledge of shark conservation among colleagues not working in this field, mutual understanding of who works on what, and connectedness between colleagues from different offices, have all increased dramatically.
In addition to these game-changing outcomes, the forum delivered multiple benefits:
A library of high quality webinars
An increased ability across WWF to collaborate remotely using digital tools
Better understanding of where the pockets of leadership are across the network
More and deeper relationships between the two strategic partners – WWF & TRAFFIC
A wealth of insights accumulated on all topics by tapping into the combined experience of the participants
Download the full case study